The Bible Unpacked
Free resources for your Bible studies and teaching
multi-purpose, accessible, adaptable – for everyone
Accessible Bible Teaching
doctrinal topics
application topics
a clear and readable order
ranges from brief to in-depth
caters for non-Christians to mature Christians
Key Features
adherence to the Apostles' Creed
consistent with evangelical theology
headings derived from Bible verses, compiled over two decades by the Author.
verses linked to Bible sites, for context
cross reference links
search feature with links
Scripture and subject index links
What has been said about The Bible Unpacked
Very helpful for Bible study leaders and preachers
"The author has done a great job in collecting and arranging texts under doctrinal and practical headings. It would be very helpful for Bible Study leaders and preachers. I could see myself using it, even when I was preaching on a passage."
The Rt Rev. Dr Paul Barnett
(Anglican Bishop of the Diocese of Sydney)
It faithfully reflects the "big picture"
"This is a book* that will be of great assistance to those who seek to identify the major themes of the biblical story. It faithfully reflects the "big picture" which emerges from the biblical narrative, providing a helpful guide to interpretation and a solid foundation for thinking and living Christianly."
* Intermediate Edition.
Brian V. Hill
(Emeritus Professor of Education, Murdoch University, Western Australia)
Grew in relationship with each other
"Our Church fellowship group enjoyed working through the Bible Unpacked study notes. Each term we decided to continue on, and completed the whole series (being left wanting more). We would take turns reading aloud the verses and then tackle the excellent questions. We grew in knowledge through exploring Scripture verses in a topical way and also grew in relationship with each other."
Andrew and Vivian Scott
Vancouver, Canada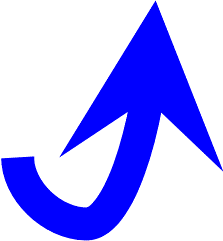 Compilations of Bible Teaching
There are 7 editions of The Bible Unpacked. They each present the Bible's teaching – primarily with Bible verses and headings derived from the verses.
The smaller editions are abbreviated versions of the longer ones. They are each aimed at different audiences.
There are details on the uses and audiences of each of the editions below.
For an overview of their contents, go to Contents.
4 of the 7 editions have topical Bible studies based on them.
For the online, ePub and mobi versions, Bible study questions are included in the editions.
For the PDF versions, there are 4 series of Bible studies. They contain the same text as the PDF editions, with questions added.
4 Editions for Bible Study, Tailored for Maturity
More Notes on the Free Resources
Using the Free Bible Resources
These resources may be downloaded for free, from The 7 Editions and Bible Studies (PDFs).
All 7 editions in online format can be accessed directly from The Bible Unpacked – Online.
For files that are easy to print for Bible studies, go to Single Chapters.
All the resources may be freely reproduced for non-profit Christian purposes.
It would be greatly appreciated if you could link back to this website and/or spread the word, so more people can find these free resources.
Users are asked to regularly pray for persecuted Christians.
For a list of organizations that provide prayer points and/or aid, go to Pray for Persecuted Christians.
Other Free Resources
See the website of Rev. Dr John Mallison (TBU author's late father) for free Christian mentoring and cell group resources. Included are free PDF downloads of John's acclaimed books: